Experienced, Respected Rhode Island Lawyers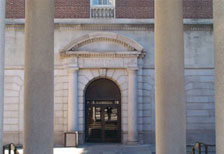 The Law Offices of Mark L. Smith help clients from across Rhode Island with a wide variety of legal issues in the following areas:
Personal injury, car or automobile accidents, slip and falls, medical malpractice, legal malpractice, contract disputes, tax assessment contests with a city or town;Elder law, probate law, trusts and trust drafting, estate planning, nursing home planning, Medicaid planning, Medicare planning, applications for Medicaid, applications for Medicare, will drafting, will contests, and undue influence claims;
Federal and State White Collar Offenses, mail fraud, wire fraud, honest services violations, money laundering, fraud charges, computer crimes, public integrity accusations;
Felony Criminal Charges, drug charges, possession charges, distribution charges, conspiracy charges, capitol offenses, Murder, Rape, Robbery, assault charges, gun charges, domestic assault.
We have offices in Providence and Woonsocket to better serve our clients.
Our attorneys have over 50 years of combined experience and are known as result oriented advocates. We fight aggressively in every case and, unlike many attorneys who advertise, will not hesitate to take a case to court if we feel that there is a better result available for our clients.
Contact Us for a Free Consultation
Contact our office today to discuss your legal issue. We will give you an honest evaluation of your situation and legal options. We are available during regular business hours and by appointment evenings and weekends.
Click on the links below to learn more about the attorneys at our firm.
Providence Office:
127 Dorrance, 2nd Floor
Providence, RI 02903
Phone: 401-272-1432
Next to Garraghy Judicial Complex
North Smithfield Office:
191 Social Street
Suite 470
Woonsocket, Rhode Island 02895
Phone: 401-769-4120
Cornerstone Building(Formerly Marquette/Citizens Bank Building)